About This File
Biolinks is a problem solver for Instagram and TikTok linking problem and a URL Shortener at the same time! Have you ever wanted to manage multiple links through your instagram account and you found out you can only put one unique link in your bio? If so, then this is the solution for you and your users. Create a great website where you register and add as many links as you want and only paste your custom profile's url in your instagram's bio and never change it again.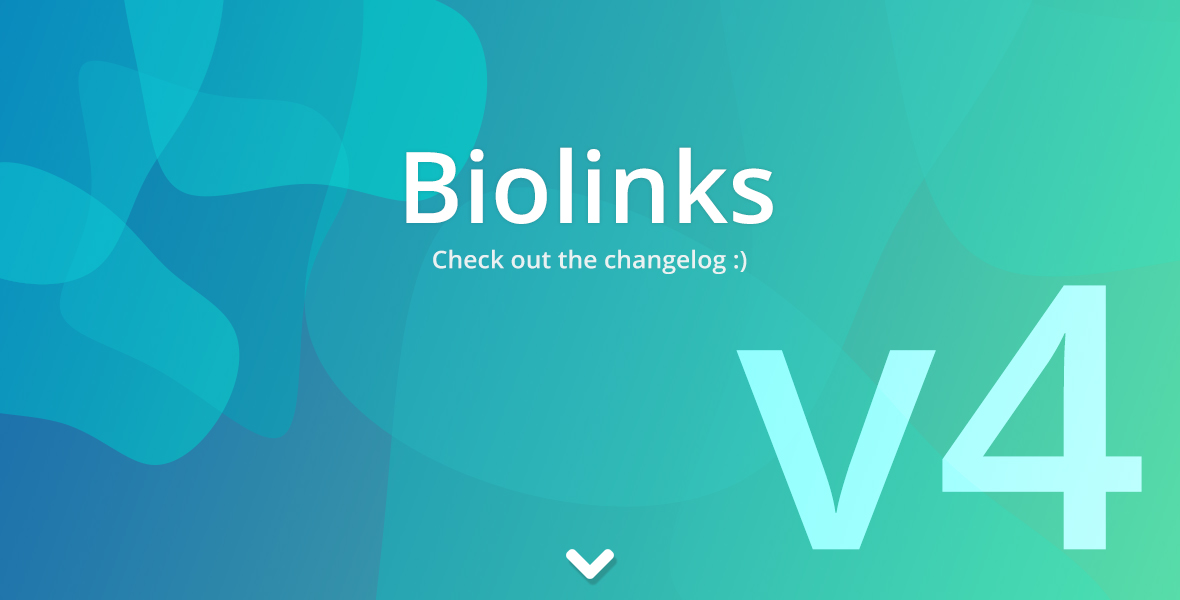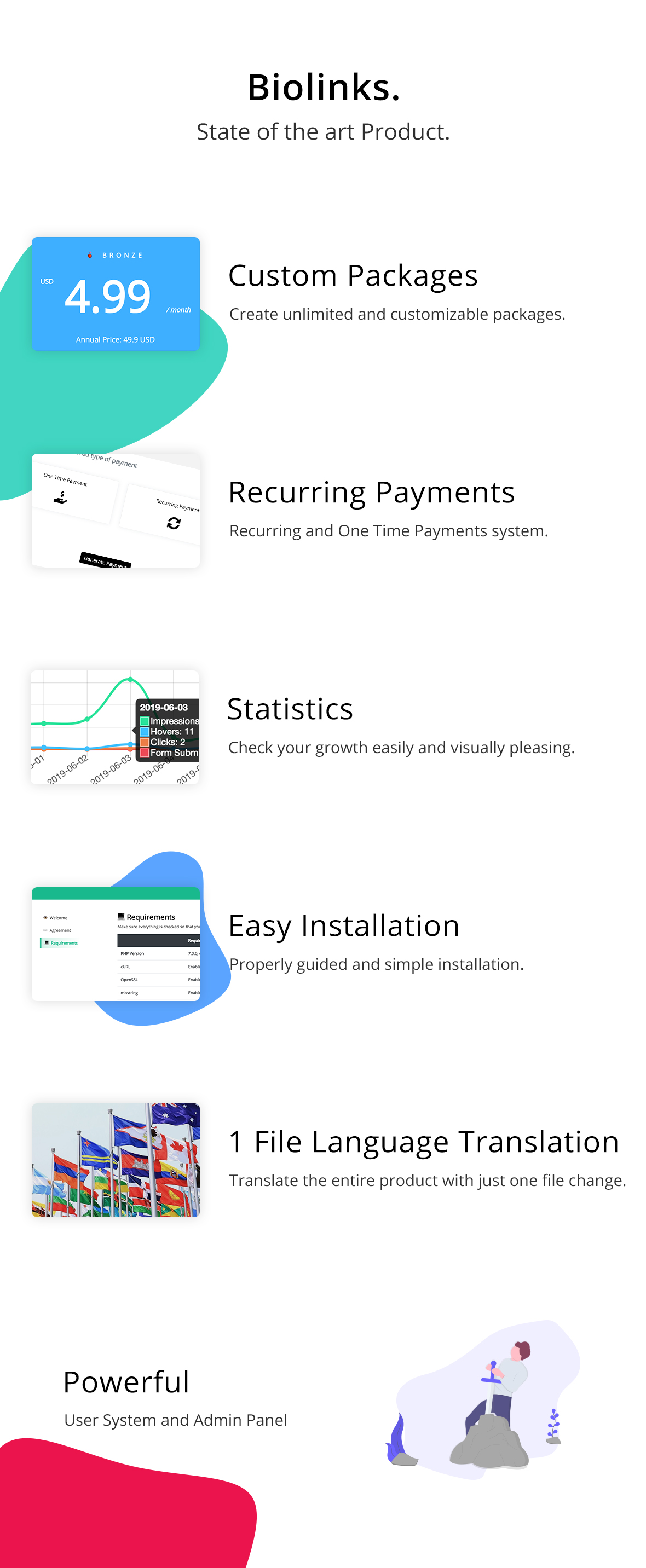 ---
What's New in Version
5.5.0
See changelog
Released
Update 5.5.0 – 5 January, 2021
- Implemented the ability to enable/disable each type of Biolink Block per plans, from the admin panel.
- Implemented a nicer biolink block creation modal.
- Implemented the ability for the Vcard and Mail block to have an image URL thumbnail as well.
- Implemented the ability to set an opengraph image URL for biolink pages.
- Custom domains that get updated by the users will automatically go into pending for the admins to approve.
- Fixed the ability to create new mail sign up forms.
- Fixed RSS Feed block of the PRO Plugin.